A body has been found near the Airbnb property in Costa Rica where a Florida woman was staying before going missing last week, US media say.
There is no official confirmation of the identity of the person found.
Carla Stefaniak, 36, disappeared on 28 November, the day she was due to leave from San Jose after a birthday trip with her sister-in-law.
In her last message, she told a friend the power was going out, adding the area was "pretty sketchy", or unsafe.
NBC News quoted investigating agency spokeswoman Marisel Rodríguez Solís as saying that tracker dogs had discovered the body partially buried in plastic bags.
Ms Stefaniak's family have been looking for her in Costa Rica. They feared she had been kidnapped, saying she was in "imminent danger".
On Tuesday morning, Ms Stefaniak's family posted on Facebook that they were going to the morgue to identify the recovered body.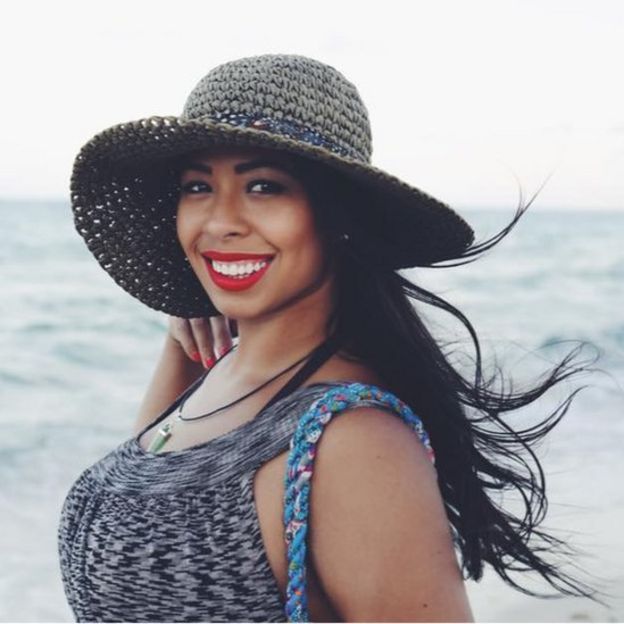 Ms Stefaniak, from the Miami area, and her sister-in-law April Burton were visiting Costa Rica to celebrate Ms Stefaniak's birthday, but Ms Burton returned to Florida a day before Ms Stefaniak.
The women had stayed at an Airbnb rental in the San Jose suburb of Escazu.
The last time Ms Burton saw Ms Stefaniak was when she dropped her off at the airport on 27 November.
Ms Stefaniak then reportedly took an Uber from the airport to do some sightseeing around San Jose before she was dropped off at the Airbnb.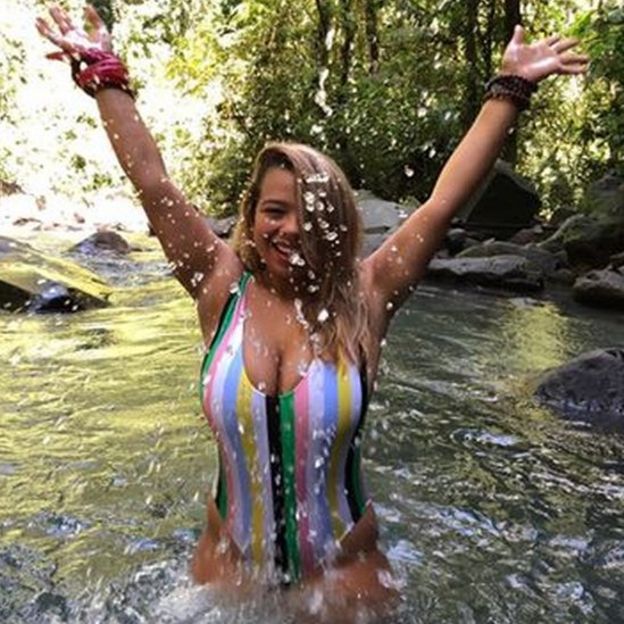 She had been actively messaging friends and family throughout the day.
Her final text to a friend around 21:00 local time indicated it was raining hard and the power in her Airbnb accommodation had gone out.
Family and friends texted Ms Stefaniak for her birthday on 28 November, but received no response.
Ms Stefaniak had a flight scheduled for the following day, for which she had checked in and scheduled an Uber.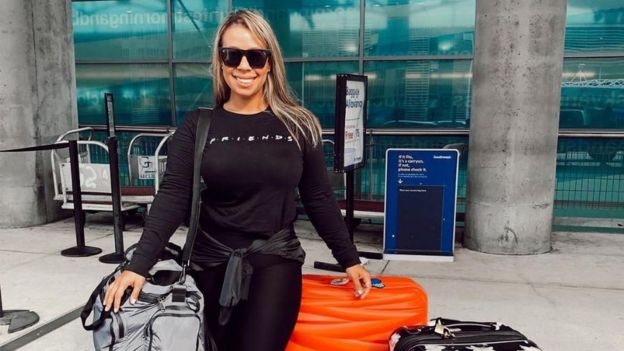 But her family later learned she never boarded the flight home.
The Airbnb rental owner and local security guards said they saw her get into an unknown car with her luggage at around 05:00 local time, according to the family.
"None of us really believe this 5am story because it really doesn't make sense," Ms Burton told Fox News.
"There's no reason for her not to contact anyone."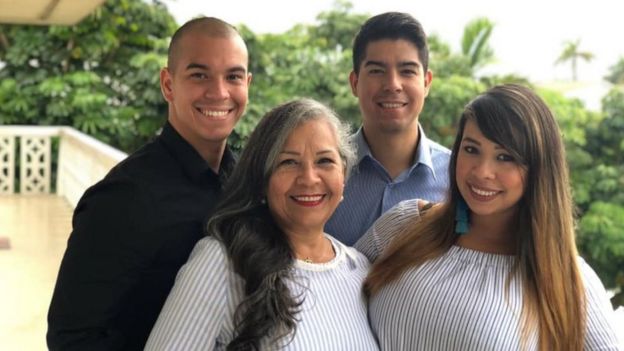 According to the family's Facebook page, Finding Carla, officials had initially not pursued the matter because Ms Stefaniak had appeared "rational at the time of her disappearance and got into a taxi of her own free will".
An Airbnb spokesman said the company has reached out to Ms Stefaniak's family as well as law enforcement authorities to support and cooperate with the investigation.
The US Embassy in Costa Rica did not immediately return a request for comment.
BBC World
Related posts
MPs FACEBOOK NEEDS REGULATION AS ZUCKERBERG 'FAILS' – UK
Facebook needs far stricter regulation, with tough and urgent action necessary to end the spread of disinformation on its platform, MPs have said. A Commons committee has concluded that the firm's founder Mark Zuckerberg failed to show "leadership or personal responsibility" over fake news. Untrue stories…
NIGERIA RESCHEDULES GENERAL ELECTION TO FEBRUARY 23RD
Nigeria's Independent National Electoral Commission, INEC, has postponed to February 23rd, the country's general election earlier scheduled for Saturday, February 16th, 2019. INEC chairman, Professor Mahmood Yakubu, while briefing newsmen at the commission's headquarters, announced that "Following a careful review of the implementation of its…
Subscribe
* You will receive the latest news and updates on your favorite celebrities!