As 'Schindler's List' turns 25, Ed Power looks at how Hollywood's undisputed miracle-worker broke unprecedented boundaries by managing to release 'Jurassic Park' in the same year
Were it anyone else, the winning streak Steven Spielberg clocked up in 1993 would have gone down in the cinematic lore. But by the time he achieved that year's stunning double-punch of Jurassic Park and Schindler's List – the latter of which had its world premiere 25 years ago this week – the director was already Hollywood's undisputed miracle-worker, operating at a level far beyond even his most acclaimed contemporaries.
Perhaps that's why the audacity he demonstrated filming and releasing two wildly different, equally boundary-breaking blockbusters within 12 months of each other passed almost without mention. He had carried off the apparently impossible – and the world considered it more or less banal.
Jurassic Park has long been considered both a popcorn classic and towering feat of filmmaking. The dinosaur romp to rule them all ushered in a new era of computer-generated effects. Loud, dazzling, occasionally terrifying, it is arguably second only to Jaws in the countdown of Spielberg's great thrill rides.
But as it marks its quarter century, Schindler's List surely stands as the more impressive achievement. It respectfully honours the victims of the Nazi genocide, yet is also a riveting drama, with Ralph Fiennes, as real-life concentration camp commander Amon Goth, one of the most skin-crawling villains in recent cinematic history.
The Holocaust movie had been Spielberg's ultimate grail for decades. It was all the way back in 1982 that he was first alerted to the true life story of Oskar Schindler, the gadabout Moravian industrialist who, during the Second World War, saved the lives of an estimated 1,200 Jews in Nazi-occupied Krakow by putting them to work in his factories.
Yet Spielberg fretted for years that he was too flashy – too much a creature of Hollywood – to do justice to a real story about real suffering. Only after turning 40 and enduring relative failures such as The Color Purple and Hook – the lukewarm reviews of which cracked his wunderkind reputation – did he feel at last prepared to tackle the greatest challenge of his professional life.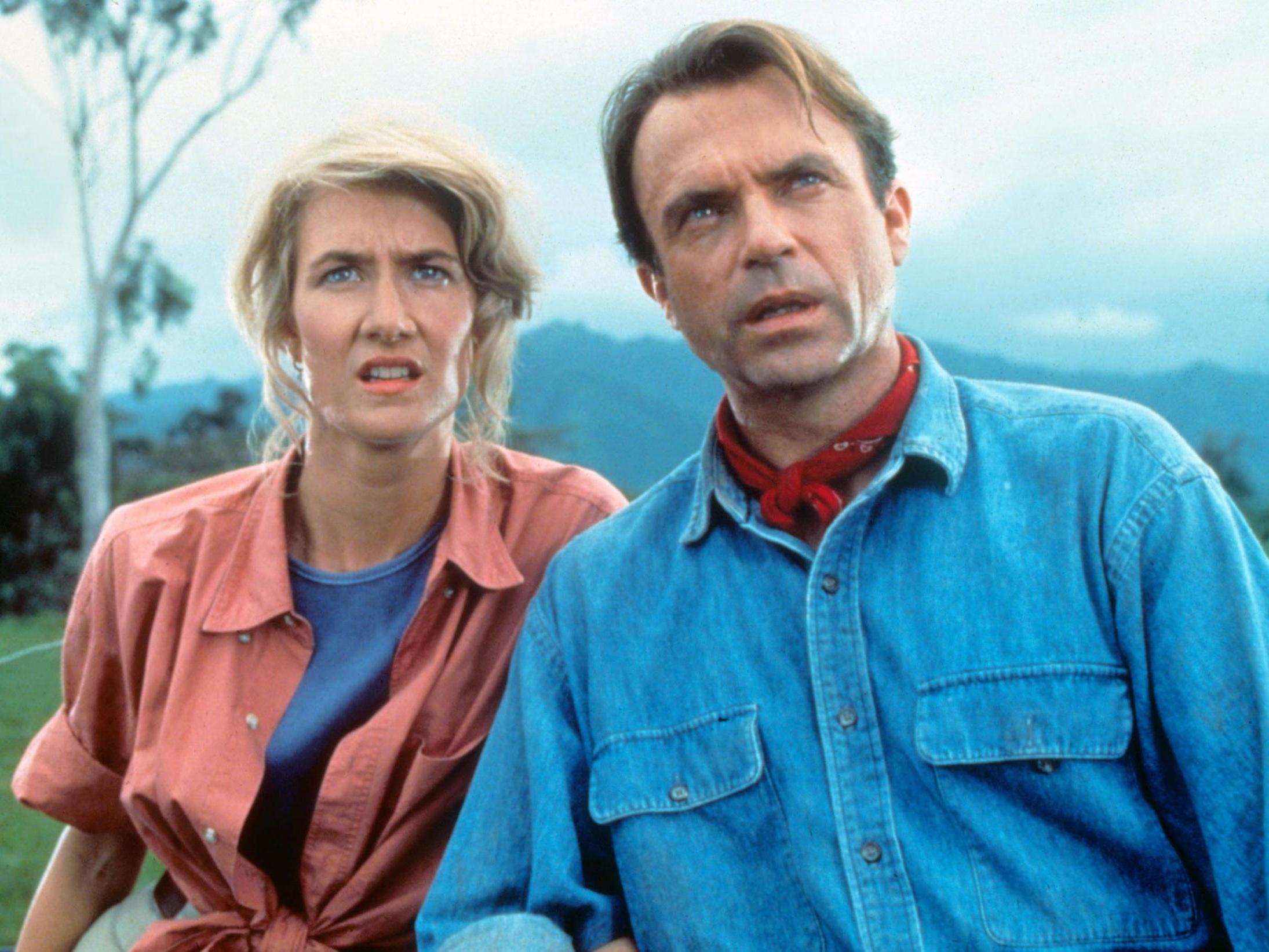 Jewishness was complicated for Spielberg. He was raised by Orthodox parents in Phoenix, Arizona. But growing up "ethnic" in the American sun belt in the Fifties and Sixties was not straightforward, as he was reminded on a daily basis.
"People coughed the word 'Jew' in their hand as they passed me in the hallway," he told The New York Times. "Pennies were thrown at me in the study hall in a very quiet room of 100 students … We couldn't stop it. So my mom picked me up in her car every day after school and took me home."
He was very familiar with the Holocaust throughout his childhood. "We lost cousins, aunts, uncles … My life has always come back to images surrounding the Holocaust," he would recount. "The Holocaust had been part of my life, just based on what my parents would say at the dinner table."
Schindler's List's journey to the screen was long and tortuous. The original Thomas Keneally nonfiction book, Schindler's Ark, was inspired by a chance conversation the author had in 1980 with the owner of a leather goods shop in Los Angeles.
Leopold Page's real name was Poldek Pfefferberg: he was one of the "Schindler Jews" saved by Oskar Schindler. Upon discovering Keneally was a writer, Page insisted on sharing the entire tale – "the greatest story of humanity man to man".
Keneally was hooked and, working initially from documents furnished by Page, assembled his eventual bestseller. But when Hollywood sought to option Schindler's Ark it ran into problems. Page had been attempting to turn a spotlight on his saviour for decades and, in the Sixties, sold the rights to his version of events to MGM producer Marvin Gosch for $50,000.
That project eventually sputtered out, but not before Gosch had hired Casablancaco-writer Howard Koch to write a script and interview Schindler Jews around LA. Spielberg, for his part, was alerted to Schindler's Ark as he was toiling on ET. His mentor Sidney J Sheinberg, then president of MCA, gave him a copy of the Keneally tome. "It'll make a helluva story," Spielberg supposedly responded. "Is it true?"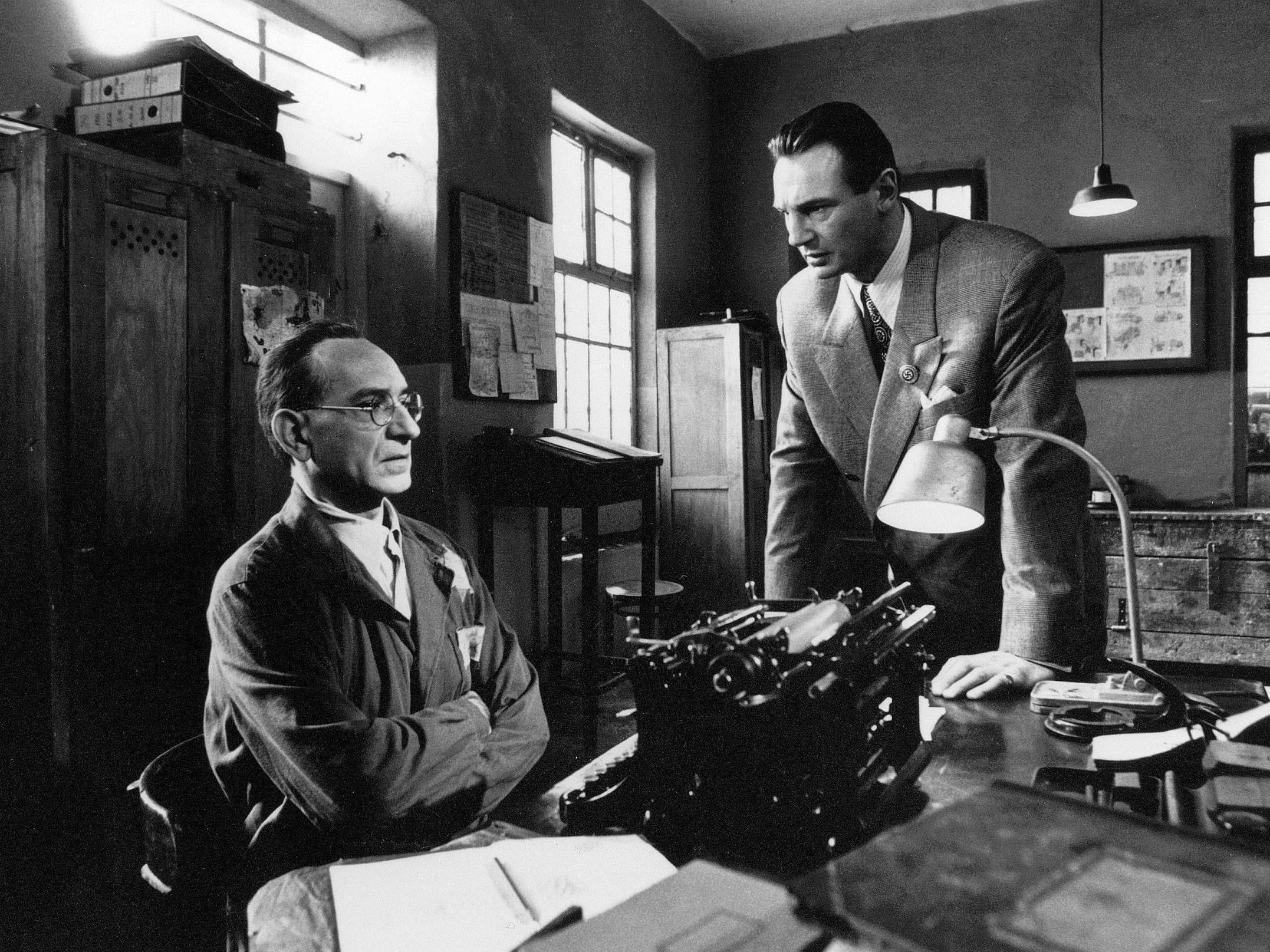 Reluctant to bring Schindler to the screen himself, Spielberg instead touted the idea to his old movie-making pals. Roman Polanksi and Brian De Palma said no, but Martin Scorsese expressed an interest and was eventually attached to direct. Then, surrounded by pirates and clockwork crocodiles on the set of Hook, Spielberg had an epiphany.
He had, he believed, matured sufficiently as a filmmaker and was ready to adapt Schindler's Ark. Indeed, it was arguably the undertaking towards which his entire career had been leading. All he had to do was win back the rights from one of the greatest directors of his generation.
Across town at the Beverly Hills HQ, home to the almighty CAA agency, a Holocaust biopic was the last thing on the agenda. CAA's co-founder Michael Ovitz, however, had a dilemma he would have regarded as no less pressing than Spielberg's desire to wrest back ownership of Schindler's List. How could he persuade Steven Spielberg, Hollywood's most unassailable hit-maker, to sign with him?
He had an idea – and it hinged on proposition his old friend Michael Crichton had brought to CAA. Ovitz and Crichton were close, the agent having shielded the author and director from prurient attention when he went through two years of devastating depression. Now Crichton was gung-ho about a new concept for a novel – to be set in a theme park where genetically engineered dinosaurs go on the rampage.
It would, Ovitz immediately appreciated, make for a cracking read – and an even better movie. And who better to direct that the doyen of rip-roaring family entertainment, Steven Spielberg? He wasn't representing Spielberg – who famously did not have an agent at that time. But with a little persuasion, Ovitz hoped to remedy the situation and have Spielberg both make the movie and sign with CAA. Thus Ovitz would have landed the biggest fish in Hollywood.
"We offered Jurassic Park exclusively to Steven Spielberg – who still hadn't signed with CAA," Ovitz writes in his autobiography, Who is Michael Ovitz?. "Steven was the one director Michael and I knew who possessed both the technique and the sense of wonder to pull the plot off. Playing favourites on this one would alienate a lot of our other filmmakers, but it was worth it."
Spielberg blazed through the (still unpublished) novel in a single evening and, for the first time in his career, attached himself to a picture that was unfinanced and had yet to receive a studio green light. At that moment, the only people in on Jurassic Park were Crichton, Ovitz, Spielberg and his producing partner Kathleen Kennedy (today, dark lord of Disney's Star Wars franchise).
Ovitz next called Sheinberg – the very mogul who had introduced Spielberg to Schindler's Ark a decade previously. He explained to the producer, now honcho-in-chief at Universal, that he had "good news and bad news".
"The good news is we have a Michael Crichton book about dinosaurs that will be published in six months. Steven has committed to direct it as his next film. Michael will write the screenplay with David Koepp. Kathy Kennedy says it can be done for $60m, all in … The bad news [is] we own it and you don't."
In any other industry, the scenario would have seemed farcical. In Hollywood, it was business as usual. Spielberg wanted to make Schindler's List but Scorsese held the rights. Sheinberg, who had turned Spielberg onto Schindler's List, wanted to make Jurassic Park – but Spielberg and his collaborators had it in their back pocket. Meanwhile, Spielberg was attached to a mooted remake of the 1962 Robert Mitchum/Gregory Peck thriller Cape Fear – a project he was keen to pass on to Scorsese, despite his old pal's strict "no-remakes" rule.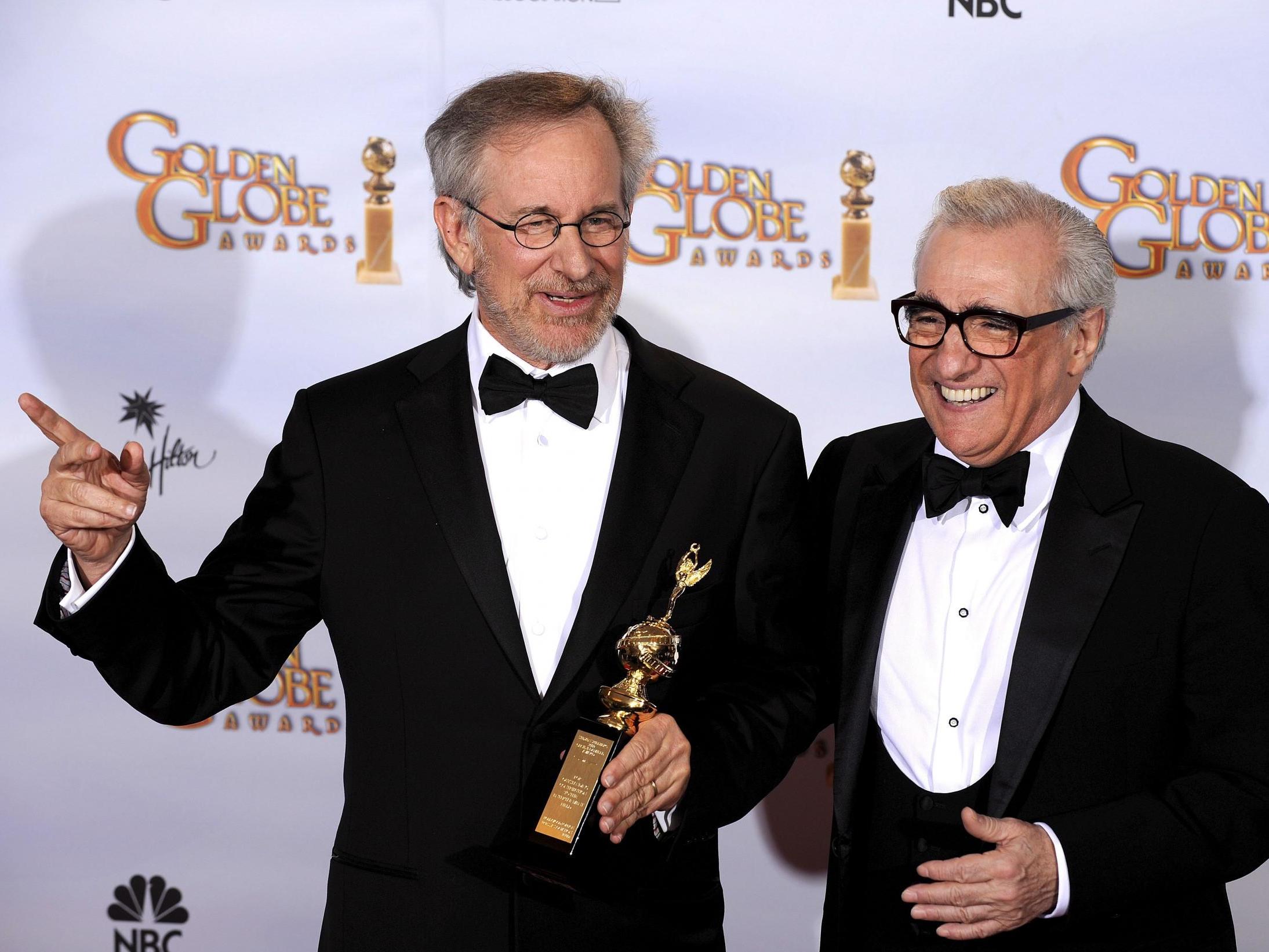 This being Hollywood, a solution beneficial to all parties was hammered out. Spielberg talked Scorsese into swapping Schindler's List for Cape Fear – the carrot being that he could cast Robert De Niro as the villain played in the original by Mitchum and thus reunite with his favourite actor. Meanwhile, Universal agreed a complicated profit share with Ovitz, Spielberg and Crichton. They would walk away with nothing if Jurassic Park flopped – but enjoy a lucrative slice of the box office should it do well.
Sheinberg also agreed to let Spielberg adapt Schindler's Ark, even assenting to a three-hour running time, black and white photography and a comparatively hefty £23m budget. There was a caveat, though – he had to do Jurassic Park first.
As 1992 began, Spielberg was thus juggling two remarkably different undertakings. He'd decided to forgo a fee for Schindler's List. Payment for telling the story of the Holocaust would, he felt, be tantamount to "blood money".
He also had to find his Schindler, and rejected pressure to cast a star (Kevin Costner and Mel Gibson both auditioned). Warren Beatty talked his way into a script reading – but was ultimately rejected because, according to Spielberg, he would have ended up with Oskar Schindler-as-Warren Beatty rather than the other way around. In the end, he went with the comparatively unknown Liam Neeson, who had impressed Spielberg in a Eugene O'Neill play on Broadway.
An even bigger headache was bringing realistic dinosaurs to the screen. Spielberg had assumed early on that Jurassic would utilise "go motion" – an updating of the ancient "stop motion" effects as featured in King Kong and immortalised in the Fifties and Sixties by the "creature features" of Ray Harryhausen.
The creator of "go-motion" Phil Tippett – celebrated in Hollywood for creating the Imperial Walkers in The Empire Strikes Back – was hired and test sequences of the famous T rex and velociraptors-in-the-kitchen scenes were shot. Spielberg's children were entranced when he showed them the footage. Yet something nagged at the director. King Kong was 60 years old. Surely technology had moved on?
Enter Industrial Light and Magic, which presented Spielberg with a primitive CGI showreel of a walking T rex. Even in rough form, it was many times more realistic than go-motion. Spielberg turned to Tippett and quipped: "You're out of job." "Don't you mean extinct?" Tippet shot back – a line Spielberg put in the script (Tippett stayed on as "dinosaur supervisor").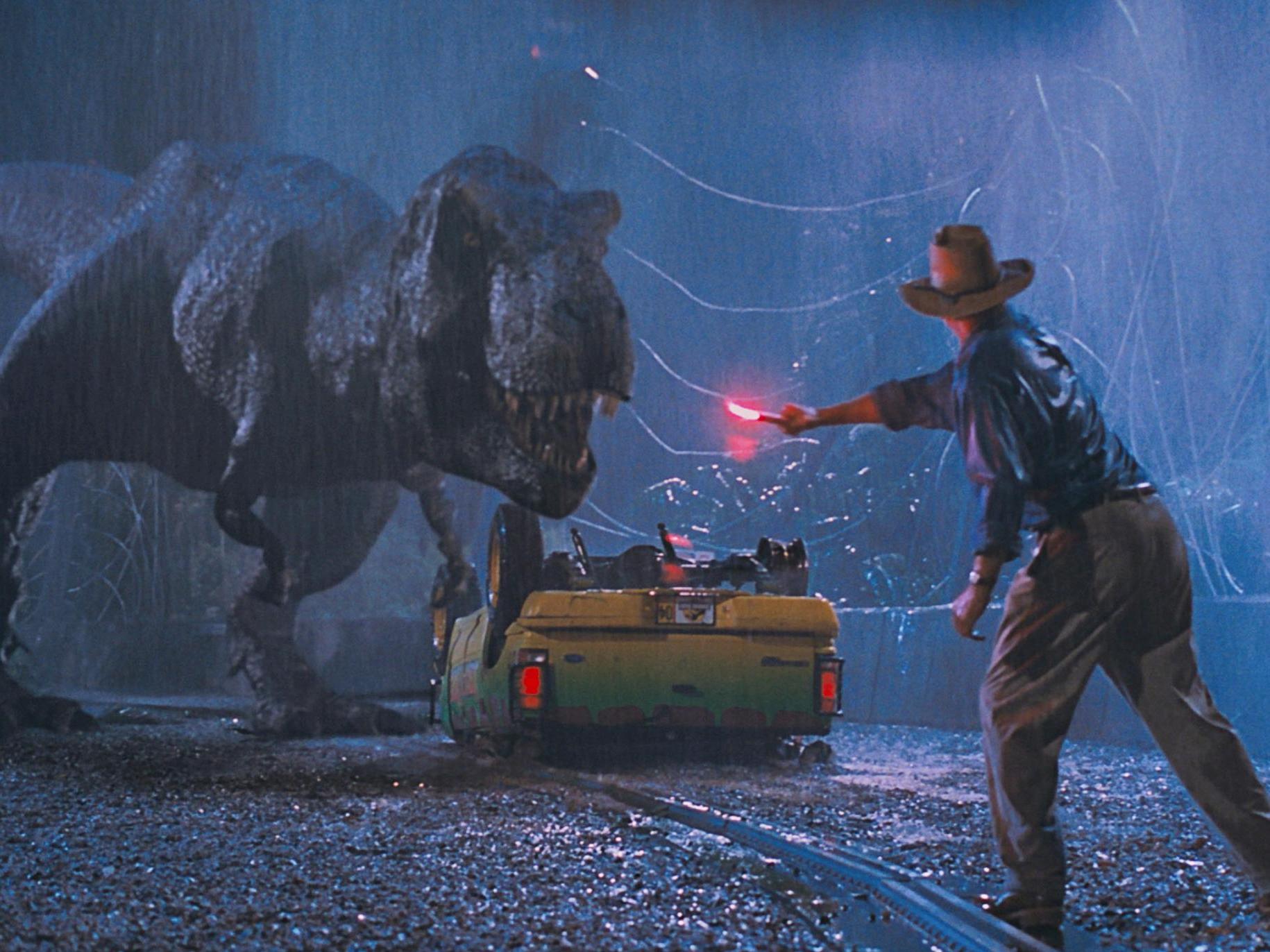 Filming on Jurassic Park had wrapped but special effects were still unfinished when Spielberg arrived in Krakow in March 1993 for the 72-day Schindler's List shoot. He had put himself under time pressure because he wanted to make the Holocaust movie in the bleak Polish spring. He could, it is true, have waited another year. But he feared that if he delayed (and especially if Jurassic Parkflopped), the studio would reconsider bankrolling his passion project.
Schindler's List was intensely personal for the director – traumatic simply by dint of the subject matter. Day after day, he would recreate the horrors of the Krakow ghetto and of the nearby Płaszow concentration camp, presided over by monstrous SS second lieutenant Goth (Fiennes's mere presence in a Nazi uniform is said to have reduced Holocaust survivors to tears on visits to the set).
Then at night Spielberg would communicate via satellite uplink with Industrial Light and Magic in San Francisco. Here, he was required to make final decisions over how the T rex ought to roar and whether a brachiosaurus should rise on its back legs when eating. It was difficult and depressing – and Spielberg grew to resent Hollywood for putting him through the mill in such a fashion.
"When I finally started shooting … in Poland, I had to go home about two or three times a week and get on a very crude satellite feed to northern California … to be able to approve T rex shots," he remembered at an anniversary screening of Schindler's List at Tribeca Film Festival.
"And it built a tremendous amount of resentment and anger that I had to do this, that I had to actually go from [the heft of Schindler's List] to dinosaurs chasing jeeps, and all I could express was how angry that made me at the time. I was grateful later in June, though, but until then it was a burden."
One of his methods of coping was to call Robin Williams, whom he had befriended making Hook. Never one to refuse an audience, Williams took it as his mission to cajole Spielberg out of his blue moods.
"Robin knew what I was going through, and once a week, Robin would call me on schedule and he would do 15 minutes of standup on the phone," Spielberg said. "I would laugh hysterically, because I had to release so much."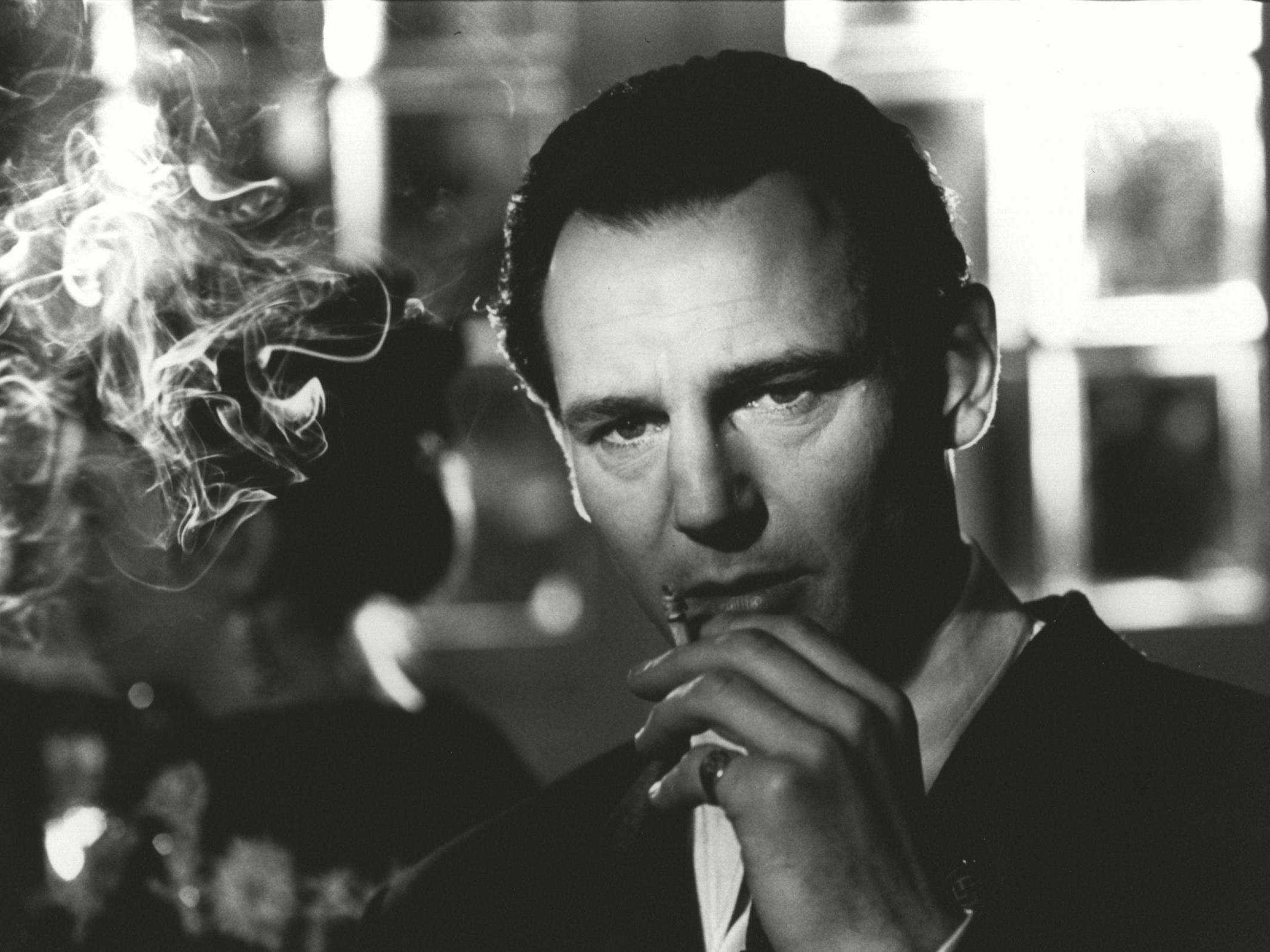 With laughter and determination, he got through it and achieved one of the remarkable one-twos in film. Released on 11 June 1993, Jurassic Park became the monster that devoured the box office whole, earning nearly $1bn. Of that, Spielberg pocketed an estimated $250m thanks to the deal Ovitz had thrashed out in pre-production.
And then, on 15 December, Schindler's List opened in US cinemas, revealing a very different side to Hollywood's great conjurer. (It would open in the UK in early 1994.) The movie was powerful, haunting and lacking the trademark sentimentality that Spielberg for so long feared made him temperamentally ill-suited to directing it.
Both films were universally adored. The New York Times praised Jurassic Parkas "a true movie milestone, presenting awe- and fear-inspiring sights never before seen on the screen". The Independent approved, too: "The best thing about Jurassic Park is the way that fear never drives out wonder, wonder at the special effects that have realised dinosaurs so convincingly, but also at the dinosaurs in their own right," it said.
Schindler's List received an even more positive response. "Schindler's List, with its grave documentary thoroughness and moral complexity, rewrites film history," said The Independent. "It is one of the cinema's finest achievements." "Rising brilliantly to the challenge of this material and displaying an electrifying creative intelligence, Mr Spielberg has made sure that neither he nor the Holocaust will ever be thought of in the same way again," added The New York Times.
Jurassic Park and Schindler's List went on to clean up at the Oscars the following year. Jurassic Park won for best sound editing, sound mixing and special effects. But this was eclipsed by Schindler's List, which finally lifted the Academy Awards curse that had hung over Spielberg since ET was trumped by Gandhi a decade previously.
Among the seven Oscars awarded to it were ones for Best Film and Best Director. Yet far from exulting, James Cameron-style, in his sweep, Spielberg cut a sober figure. The presence beside him on the podium of producer Branko Lustig – who as a child had spent two years at Auschwitz and Bergen-Belsen – was a reminder there were more important things than accolades and ovations.
"The subject matter and the impact the movie had on all of us … it took the celebration out of that," Spielberg reflected. "It was wonderful to win, but at the same time I just remember how moved I was when [Branko] Lustig, our producer, showed the world that he was in Auschwitz, too, that he had numbers on his arm … That night wasn't really a celebration at all. I don't feel that movie is a celebration."
By Independent News
Related posts
MPs FACEBOOK NEEDS REGULATION AS ZUCKERBERG 'FAILS' – UK
Facebook needs far stricter regulation, with tough and urgent action necessary to end the spread of disinformation on its platform, MPs have said. A Commons committee has concluded that the firm's founder Mark Zuckerberg failed to show "leadership or personal responsibility" over fake news. Untrue stories…
NIGERIA RESCHEDULES GENERAL ELECTION TO FEBRUARY 23RD
Nigeria's Independent National Electoral Commission, INEC, has postponed to February 23rd, the country's general election earlier scheduled for Saturday, February 16th, 2019. INEC chairman, Professor Mahmood Yakubu, while briefing newsmen at the commission's headquarters, announced that "Following a careful review of the implementation of its…
Subscribe
* You will receive the latest news and updates on your favorite celebrities!